Full Season Passport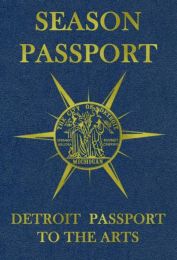 Our annual tour of Detroit arts and culture is back for its 11th season! Join us for four not-to-be-missed events that highlight some impressive venues around the city.
Enjoy some epic nights out that include an incredible arts experience curated by our board members and a special social event where you can enjoy themed food and drinks while you mingle and network with other arts lovers in cool Detroit spaces. Intermingled are smaller, more intimate events that feature unique venues and artists around Detroit. Our goal is to connect our members to experiences and spaces that highlight Detroit's independent arts scene.
Our Full Season Passport is the best value we have to offer! It includes tickets for all four events for just $75 (a $15 savings!!). To buy the full passport, click the "Purchase Full Passport" button below.
To purchase individual tickets, head over to our events page